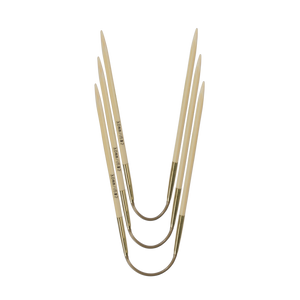 ADDI - Crasy Trio Needles in Bamboo
The knitting revolution in small rounds! With this 3-piece set of flexible double-pointed knitting needles, you can knit even the smallest diameters without getting tired. The stitches are distributed over two needles and are then knitted with the third.   Each needle has a sharp and blunter tip, so they suit all yarns.    
If you prefer metal, search our site for ADDI Crasy Trio to see that option.  
---
We Also Recommend